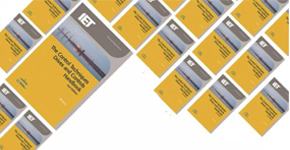 New Control Techniques Drives and Controls Handbook
Commissioned by the Institute of Engineering and Technology, the 2nd edition of the Control Techniques 'Drives and Controls Handbook', edited by Professor Bill Drury, is to be launched on 6 July this year. The handbook gives a state-of-the-art insight into the technology and techniques of AC and DC motor control, from basic theory through to practical solutions.
This book replaces the edition published in 2001 and according to Professor Drury, "Very little of the last edition has made it into the new one without at least some modification and there has also been a lot of entirely new subject material included." This comprehensive and highly practical work runs over 750 pages and retails at £80; however you can get 20% off when buying it through the IET by visiting http://www.driveshandbook.com/ first.
The handbook draws upon Control Techniques' extensive engineering expertise in this field but encompasses all aspects of variable speed control applicable to all manufacturers' equipment, including AC/DC industrial motors, servo control, communications and system design.
Recognising that the handbook is used in a significant number of Universities as well as by industrial users, Professor Drury has added new sections covering basic electromagnetic and motor theory. New developments in areas including power semiconductors, functional safety and control have also been included.

A detailed consideration is given to the ambient conditions which influence the specification of a drive and associated equipment through to the characteristic impacts of drives. Guidance on EMC, harmonics, thermal management, cabling and fusing have all been significantly updated, including changes to international regulations.